The Pickguard Planet website is operated by Chandler Music in Northern California. Since 1980 we have served the Music Industry, manufacturing Guitars like our famous 12-String Bass, Lap Steels, LectraSlides, and other unique 6-strings along with Guitar Parts & Accessories, Pickups, & publishing Guitar History Books. Paul & Adrian now concentrate on manufacturing high quality, precision pickguards for Guitar Collectors, Repair Techs, & some of the top Guitar Manufacturers in the world. Our selection of models & colors is unparalled; you will find pickguards here that no one else offers.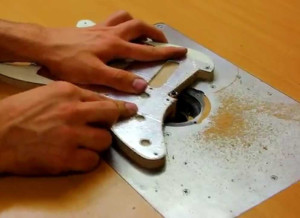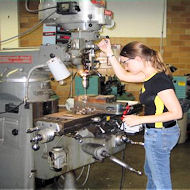 We still have our traditional machine shop to fabricate one-of a kind pickguards for all the vintage classics, from Aria to Zon, Fender, Gibson, Guild, Music Man, Ovation; check our out list...its awesome!  For larger quantities & manufacturers, we run precision CNC machined parts with the same attention to detail that goes into our beautiful vintage repros.
All pickguards are hand-finished & polished, shielded where appropriate, & checked for accuracy.  We can drop in your favorite pickups & controls too. Our extensive experience in the business makes it possible for us to help you complete your project with minimal drilling & cutting on your guitar body and fewer hangups on the assembley bench! 
We are a small, family-owned business. All of our products are made in USA, using the best materials & tools we can find. Everyone who works here plays music & cares about expressing sounds & ideas. The shop is very busy, but we endeavor to give friendly, knowledgeable, personal service to every order. From this shop desk to your door, we wish you the best of success with your guitar project.