At the Chandler Music workshop, we fabricate pickguards from a variety of materials in different colors. We have divided everything into several color groupings for pricing. All our materials are custom laminated, many are from the original suppliers as used on vintage guitars. Generally, guitars with multiple pickups & controls work best with thicker material; for projects like vintage teles with no electronics mounted to the guard, the thin, single ply materials work fine & look more accurate to the originals. Where applicable, we shield the back of the pickuards in the control area.
Any Pickguard is available in any color, so you just find your part nbr & the color number that you want, and that is your order! You can click on the color numbers below to see an example of the color. If you can't find a picture of your color choice, use the contact form to request a scan or photo of the color.
You don't play like everybody else, so why should your guitar look like everybody else's?
Standard Single Ply & 3 Ply Guards
Tortoise Shell, Aged Pearl, & NOS Materials
Red Tortoise #109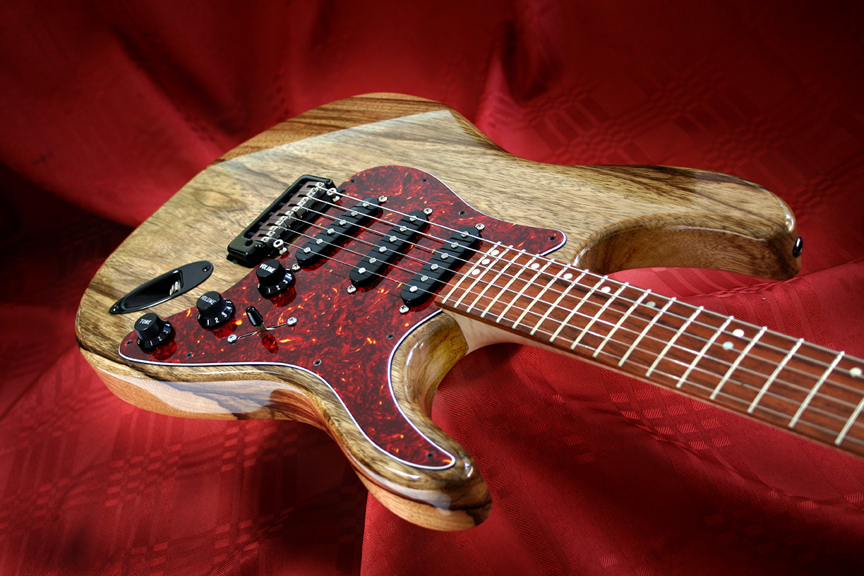 ---
Brown Tortoise #41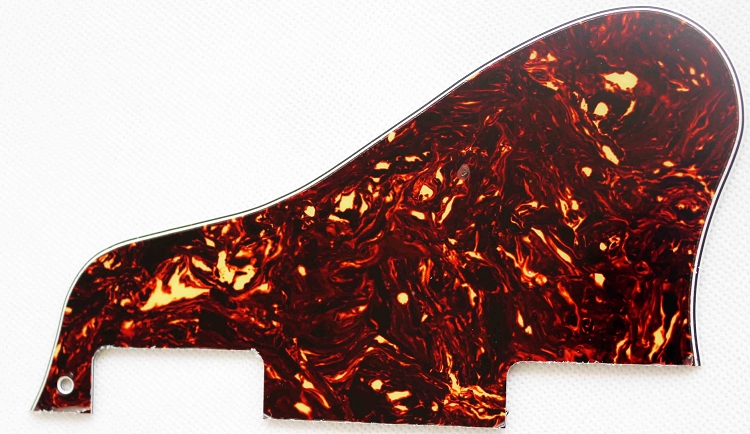 ---
1 Ply Tortose # 37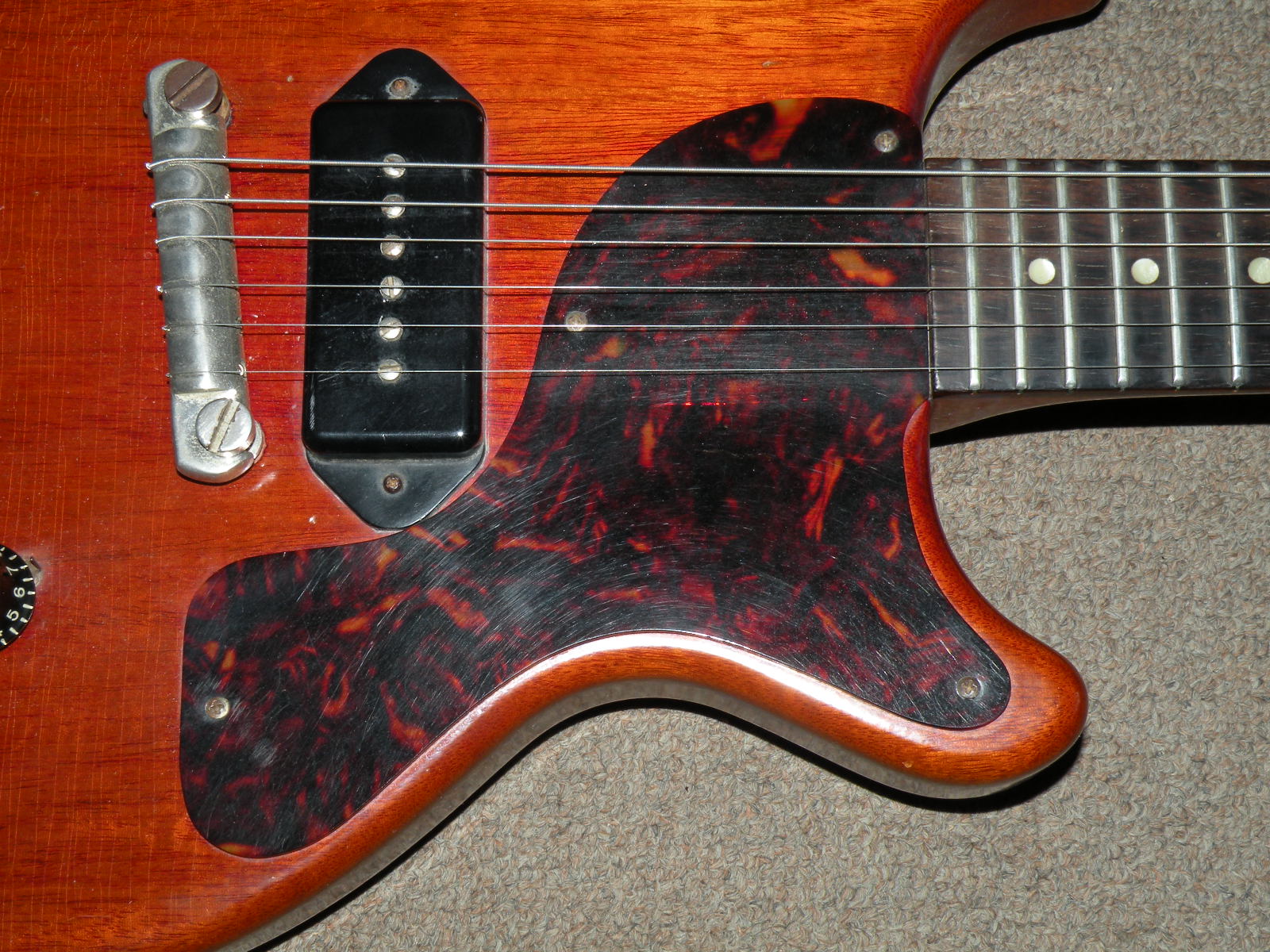 ---
Color 37: Tortoise Shell Single Layer Solid .060
Color 41: Tortoise Shell Brown 4-ply .095
Color 109: Red Tortoise Shell 3-ply .090
Color 112: Abalone 4-ply .095
Color 117: Vintage White Pearl .095
Vintage & Custom Colors
---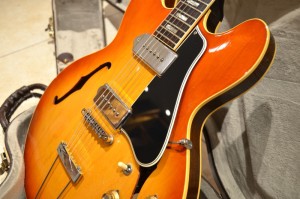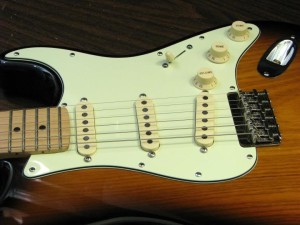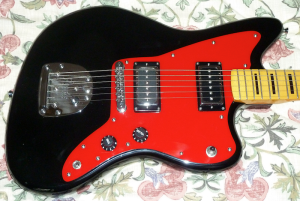 ---
Color 5: Red Gloss 1 Ply .060
Color 9: Cream/Black/Cream .090
Color 10: Red/White/Red .090
Color 11: Yellow/Black/Yellow .090
Color 12: Black/Parchment/Black .090
Color 14: Thick Matte White 1 Ply .090
Color 16:  Black/Red/Black .090
Color 17:  Cream  1-ply .090
Color 19: Black/White/Black/White/Black 5-ply .110
Color 20: Red/Black/Red .090
Color 28: Black Matte Single Layer (not shiny) .070
Color 32: Clear Plexiglas - 1/8"
Color 35: White Plexiglas 1/8"
Color 36: Matte Black Single Layer .090"
Color 38: "Acoustic" Single Layer Thin T-Shell .030"
Color 52:  Black/Cream/Black .090"
Color 55: Black Plexiglass  .125"
Color 56: Brown Gloss 1 Ply .070"
Color 58:  Black/Yellow/Black .090"
Color 60: Brown/Cream/Brown .090"
Color 64: White Single Layer  .090"
Color 67: Green/White/Green .090"
Color 70:  Black Single Layer .090"
Color 71: Black/White .060"
Color 110: Parchment/Black/Parchment/Black 4-ply .080"
Color 118: Parchment/Black/Parchment .090"
Color 120: Parchment - 1 ply .060"
Color 121: Thick Parchment - 1 ply .090"
Color 122: Black/Parchment/Black/Parchment/Black .110"
 Color 124:  Black/ Cream/ Black/ Cream/Black 5-ply .110"
Color 127: Black/Dayglo Orange/Black .090"
Color 128: Matte Black Brushed .070"
Color 130: Matte White/Black/White.090"
 Color 132: Matte Black/White/Black 3-ply .090"
Color 144:  Parchment/Black/Parchment/Black/Parchment 5-ply .110"
Color 146: Thin Black/White/Black  .060"
 Color 152: Thick Black Gloss Single ply .100"
 Color 154:  Black/Parchment Gloss 2-ply .070"
 Color 156:  Black/Mint Gloss 2-ply .070"
Color 158: Thin Parchment/Black/Parchment Gloss .060"
Color 178: Black/Cream Gloss .070"
Color 180: Dayglo Pink/Black .060
Color 181: Black/Dayglo Pink/Black
Pearl & Exotics
---
Pearls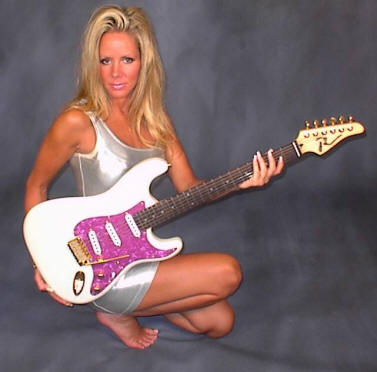 Mirror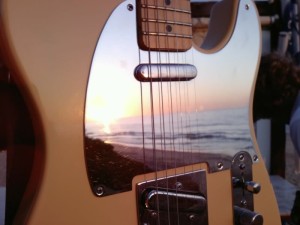 ---
Color 31: Clear Mirror Plexiglas .125
Color 43: Mint/Black/Mint .090
Color 62: Black Pearl 4-ply .095
Color 84: Red Pearl 4-ply .095
Color 85: Green Pearl 4-ply .095
Color 86: Blue Pearl 4-ply .095
Color 100: White Pearl 4-ply .095
Color 105: Purple Pearl 4-ply
Color 138: Leopard 4-ply .095
Color 145: Tiramisu 4-ply .095

Color 147: Blue Candy Crush 4-ply .095
Color 149: Gold Rush Pearl 4-ply .095
Color 151: Diamond Ice Pearl 4-ply .095
Color 162: Brushed Gold/Black 2-ply .090
Color 164: Brushed Silver/Black 2-ply .090
Color 166: Woodgrain/Parchment 2-ply .060
Color 168: Carbon Black 2-ply .090 
Color 170: "Ovation" Black/Parchment/Black 3-ply .090
200 Matte Black Extra Thick .180
Color 210: Tuxedo Candy Crush 4-ply .095
Color 212: Pistachio Candy Crush 4-ply .095
Color 214: Tan Conch 4-ply .095
Color 216: Copper Pearl 4-ply .095
Color 218: Orange Crush 4-ply .095
Color 220: Sangre Del Diablo 4-ply .095
Color 222: Fire Opal 4-ply .095
Color 224: Red Magma 4-ply .095
Color 226: TAFKAP Tortoise Chunk